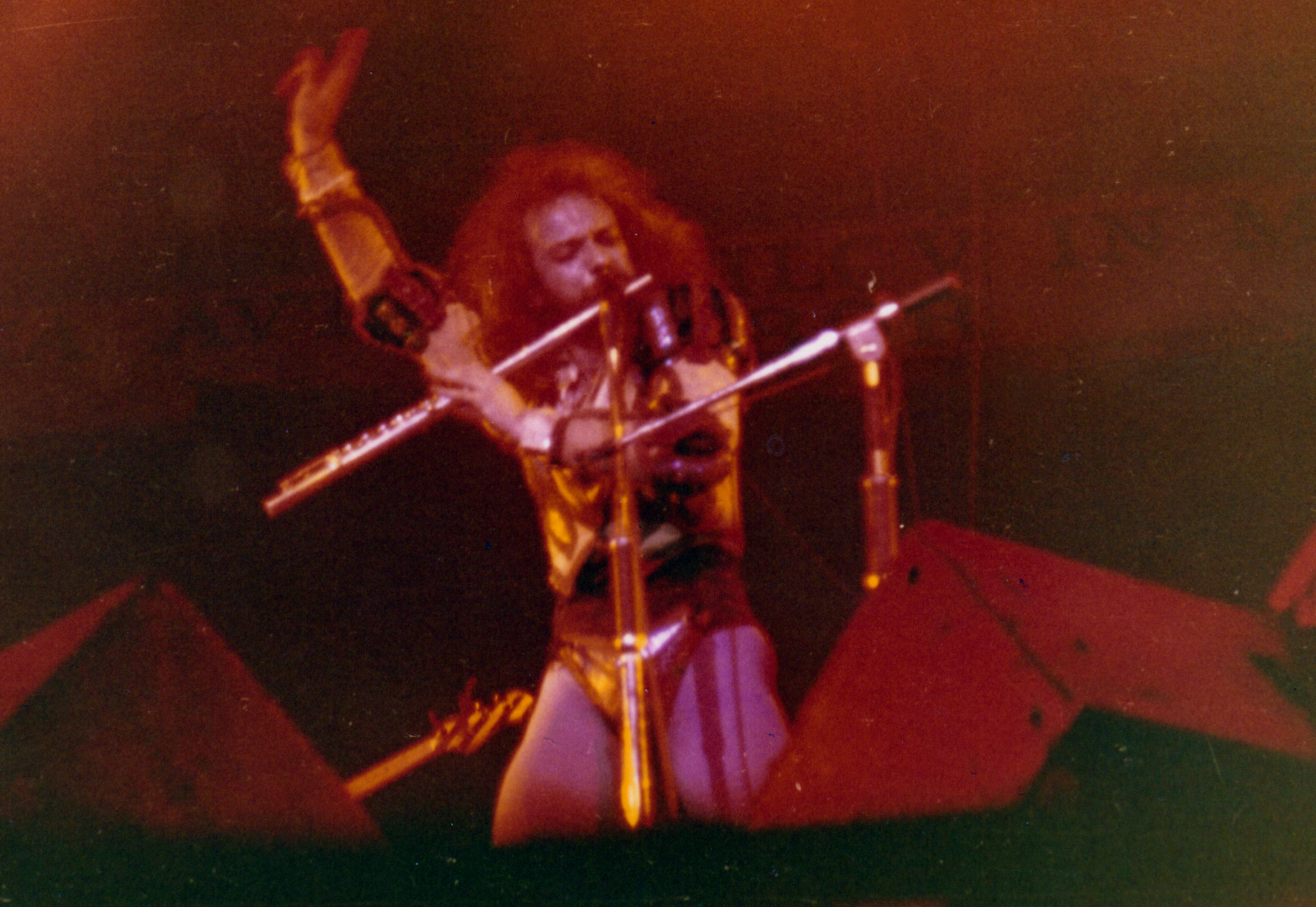 Jani Guna, 12. 5. 2017
Ian Anderson
Just as Balaševič saw Tito, I saw the one-legged flute player Ian Anderson three times in my life; a flute-player who can be compared to Oliver Twists flute-playing beggar, one, who singlehandedly expanded the blues music in the second half of the 60s in Britain and who managed to captured jazzy tunes of his favorite player and role model Roland Jethro in his art. I can remember how I used to read about the group Jethro Tull in magazines, such as Melody Maker, Bravo or STOP, which, at the time, widened their rich guitar-English blues music assortment with flute-tunes and other whistling melodies and how I first saw the amazing and the, almost as thick as a book, album, full of pictures, of their double single Living In The Past, which was showed to me one hot summer in 1972, exported from Germany to my neighbor Raušel Joža, for her brother Drago. My mouth just started to water when I heard their tunes the first time with my friend Jani in Stok; all of their British singles I listened to and I would have never imagined that I would see Jethro Tull play a concert in our parts of the world.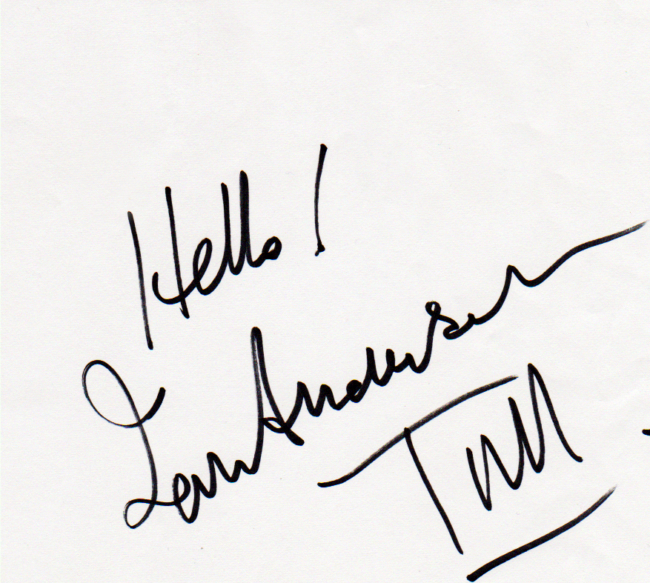 front of Hala Tivoli and, in the midst of the entire crowd that gathered around him, he was stranded. So, Stoka, Tone, Basek, Sedlo, Fic, I and others from Zasavje, walked half an hour around the car and flashed our entrance tickets at his glass car plane in the attempt for him to sign them. It would have been nothing to him to sing those tickets for us, that is why we were so surprised, that he didn't sign even one of them. His ignorance and contempt flared our socialistic identity within us all and we started to call him bad names, like capitalistic pig and traitor. So, we started to bang with our arms on his glass plane and insulted the hell out of him.
The second time I saw him, was on 11th May 2000 in Hala Tivoli and there it started to painful show, that Jethro Tull was, alas, just his company; cast consisting of his employees, which he, as the director, managed. And they played to the expectancy of a good quality trade.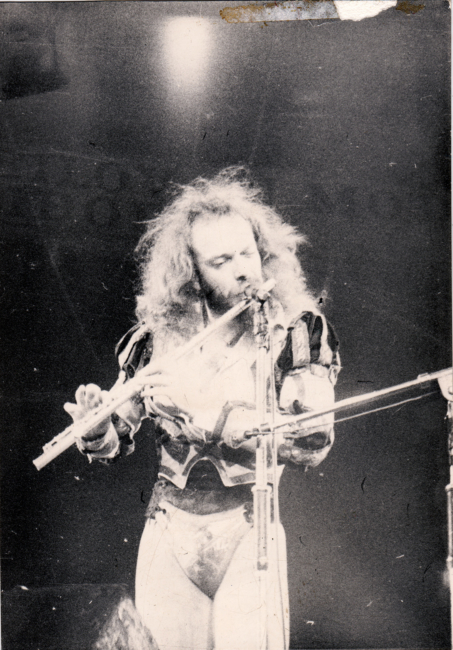 The third time I met him more up-close, was on 5th March 2004, in a small conference room for journalists in the lobby of the Hotel Lev, where he stood in the midst of about a dozen other music editors, together with Tinkara Kovač, and he was starring as her special guest for the concert in Cankarjev dom the next day. I was there, because of my job at Radio Trbovlje and I was thinking all the time that I had to apologize to Anderson for my rude behavior more than 29 years ago. But, after I saw how he acted and what he said, his behavior and narcissist "jokes", I realized, that this guy, although he is a fantastic flue-player and musician, is, at the very core, still a decadent country-lad and a conservative Scottish cynic, which cannot overcome the fact he left out Woodstock and even tries to hide it. So, I did not apologize. But, I still got my autograph.

Jani Guna
An old and grey bull, who still gets a bit dizzy when hearing Ticket To Ride, born in the years, when rock & roll was born and when Bill Haley, together with His Comets, climbed on the first place of the Billboard charts with his most famous single, which made huge waves in the movie Blackboard jungle with the younger generations at that time. Aquarius as zodiac, who had luck to fall in love at the right time with my famous oracle named The Beatles and enjoyed the flower-power movement, which I listened to on the radio station Radio Luxemburg on a small transistor, and who heard the Chameleons for the first time on a jukebox, not to mention all of the corresponding giants between Liverpool and San Francisco, with a short stop in Trbovlje (Amebe, Eden's, Jutro, Črni bliski, Kon-Tiki). I could enjoy all of the pure vibrations of the crowds, good ones, and also other ones, like when they killed Lennon for instance, when they walked Tito to his last resting place, and after those events, changed my country and went into a new millennium along with it.
You may also be interested in: