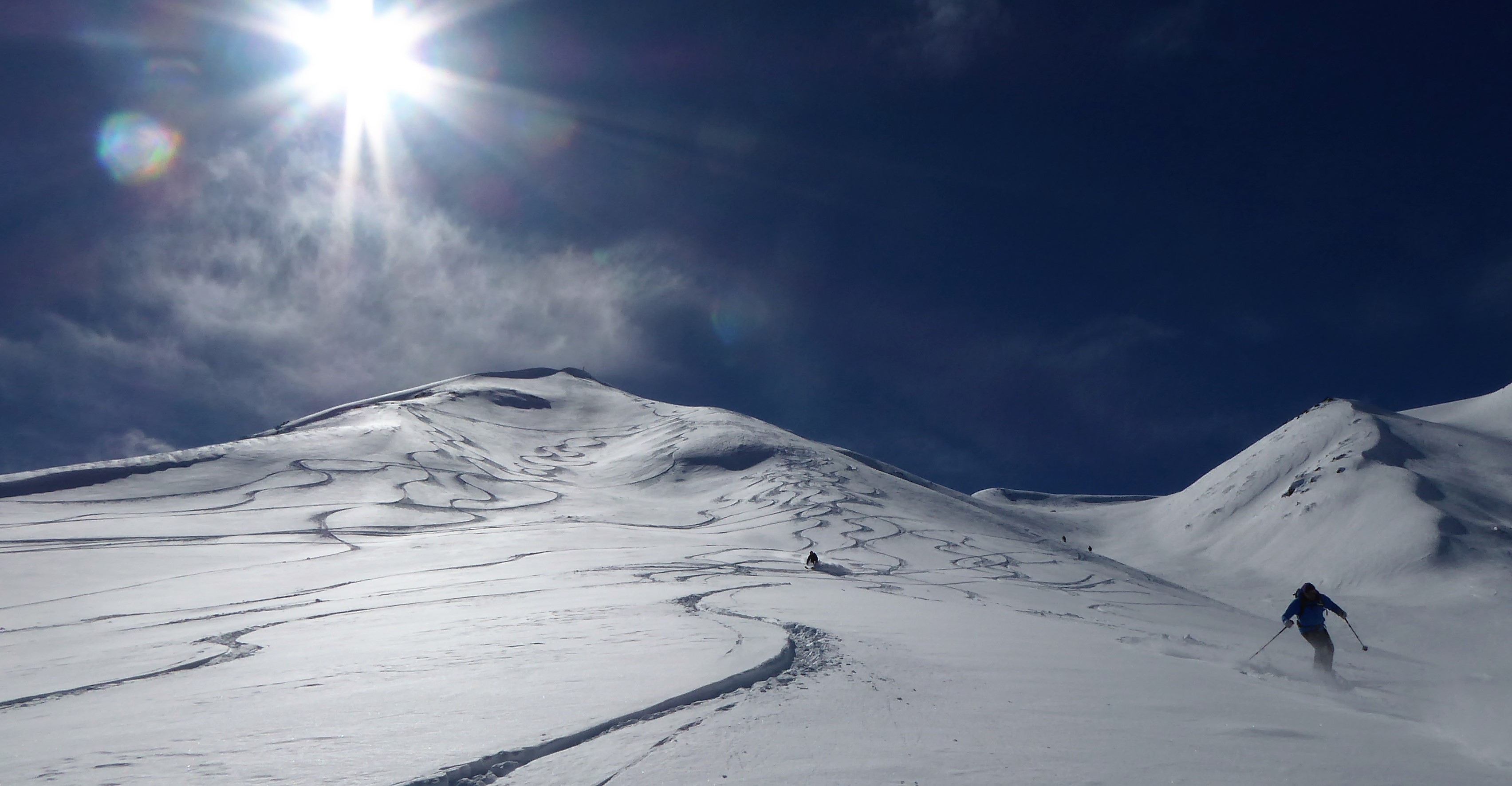 Tomaž Jakofčič, 25. 4. 2019
Kashmir
I had already tried to visit India back in 2006 when we wanted to climb the magnificent, audacious mountain of Thalay Sagar (6,904 m). We'd already paid for one half of the permit to climb the mountain, and advanced the payment to the agency that was supposed to be in charge of logistics. But the permit took an unusually long time to arrive. In the end, the answer came back negative. We were in a bad mood but hey, life goes on! The actual shock came after that: the agency told us they'd not be giving us back all the money we had paid them but would instead be keeping $1,500 due to the "cancellation". I could not believe it! And the boss of the agency we were dealing with had been one of the functionaries of the IMF, the Indian Mountaineering Foundation, who was obviously cut from the same cloth! That was when I swore I'd never be going to India. There's plenty of hills elsewhere and there's no reason for me to be having to deal with such bureaucratic issues.  As the years go by, though, bad things seem to hide in one of the less active, "sleeping" parts of the brain, whereas the yearning to discover new places always stays in the extremely active part.
The equipment with which I travel more has changed lately; more often than not, I opt for skis, and the wish to ski in Kashmir had been there for a really long time.  The "Curry and snow powder" experiment eight years ago had fallen through since not enough people had signed up for it.  Last year, as we were returning from Norway, Damjan reminded me of this forgotten endeavour. And this year, we really did it – we went skiing in Kashmir!
Kashmir or Jammu and Kashmir, as it is officially called, is the northernmost state in India located in the main Himalayan belt. The history of Kashmir is both complicated and unresolved. The princely state of Kashmir existed until October 1947. India nowadays considers this entire area as one of its parts; in reality, however, it is only in control of about half of it, with the rest being divided between Pakistan and China.  Pakistan does not even recognise the sovereignty of India on the area currently being controlled by India: its name for the area is the Occupied Kashmir, while the area under its control is called the Free Kashmir. It all boils up to a perpetually-restless situation which is currently not boiling over as of yet.
The path
Our trip to New Delhi was uneventful, but it all went sideways from there. Due to several days of bad weather, the flights to Srinagar, the capital of Kashmir, had been cancelled during the last couple of days. This, of course, included our flight. To say that chaos ensued would be an understatement. Crowds of angry passengers were being told time and again by the airport ground staff that the flights had been cancelled and that a ticket refund was the only possibility. Due to the accumulation of passengers whose flights had been cancelled, it was impossible to get tickets for future flights, even for ones departing a week after that. Since we were exhausted from our trip and were functioning on virtually no sleep, it all hit us pretty hard.  All of our questions were met with the same answer: "Come back in half an hour, we'll know more then!", and the answer was still the same half an hour later.
We spoke to a couple of Russians and Scandinavians who'd had the same thing happen to them the day before; they've given up and went back home. I couldn't believe this was happening. Surely we wouldn't be going home, too? We spread out around the airport to find a solution, but the possibility of coming across one seemed slim.  Almost by accident, Miha spoke to a man sitting unnoticed at a desk without any inscription whatsoever. He didn't say "Come back in half an hour", though: he took our tickets, made a record of them, ensured us a spot on an additional flight, and got us a cab and a hotel. The following day, even as we were already sitting on the plane to Srinagar, we couldn't believe how close we'd got to going home.  The Indians actually have it all covered; they just don't want to give you the instructions on how to handle things. I don't know why; probably because it's India and they follow time-honoured traditions.
Gulmarg
The village of Gulmarg at an altitude of around 2,400 metres can be found some 5 kilometres in a straight line from the Pakistani-Indian control point, within two hours' drive from Srinagar. Due to the pleasant mountain climate, this village served as a summer resort for the rich people of both India and England as long as a century ago. Soon after that, the first primitive ski lifts appeared.
Word of the immense skiing potential spread around, and Sylvain Sudan, the famous French extreme skier and mountain guide, was among the first to discover the mighty Mt Appharwat with its 4,200 metres, and to start offering the possibility of heli-skiing.  Later, there were some rumours about a cable car being built; however, they only finished constructing it in 2005. Seeing as it brought tourism back to their village, the natives welcomed it with open arms.  The "highest cable car in the world" (well, apparently there are two other cable cars in China – where else? – that can take you higher) brings the skiers to the altitude of 3,950 metres. 
Arranged ski slopes are only located in the lower part; there's nothing in the higher part. A very small portion of the mountain is supervised by ski monitors, while everything else is left up to the skiers.  All slopes accessible with the cable car can be descended quickly, which is why all ambitious skiers bring along their touring ski bindings. It enables them to walk up to the top of the mountain in order to descend the immense, vast snow slopes. During each descent, there were around 1,800 metres of altitude separating us from our hotel.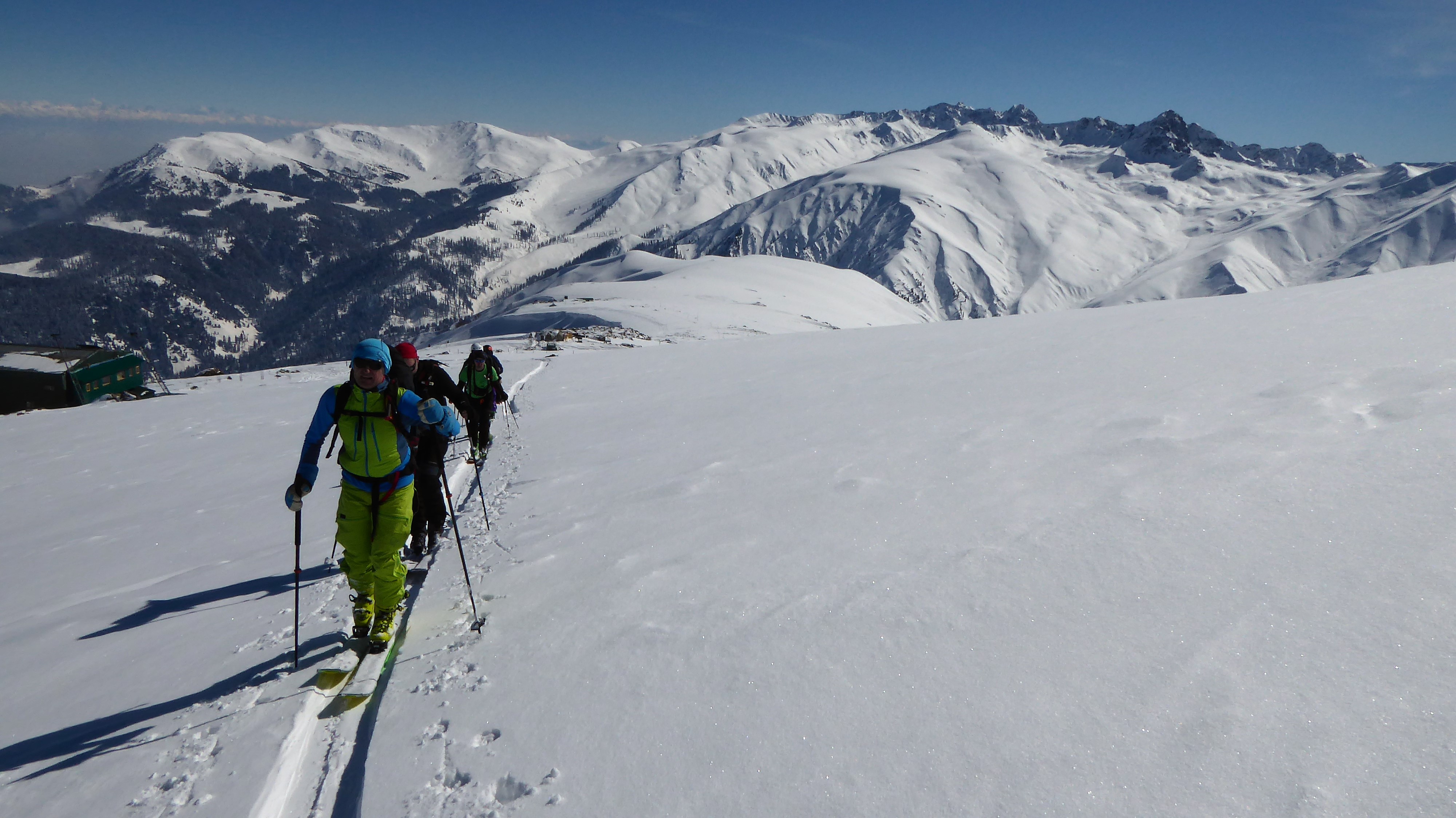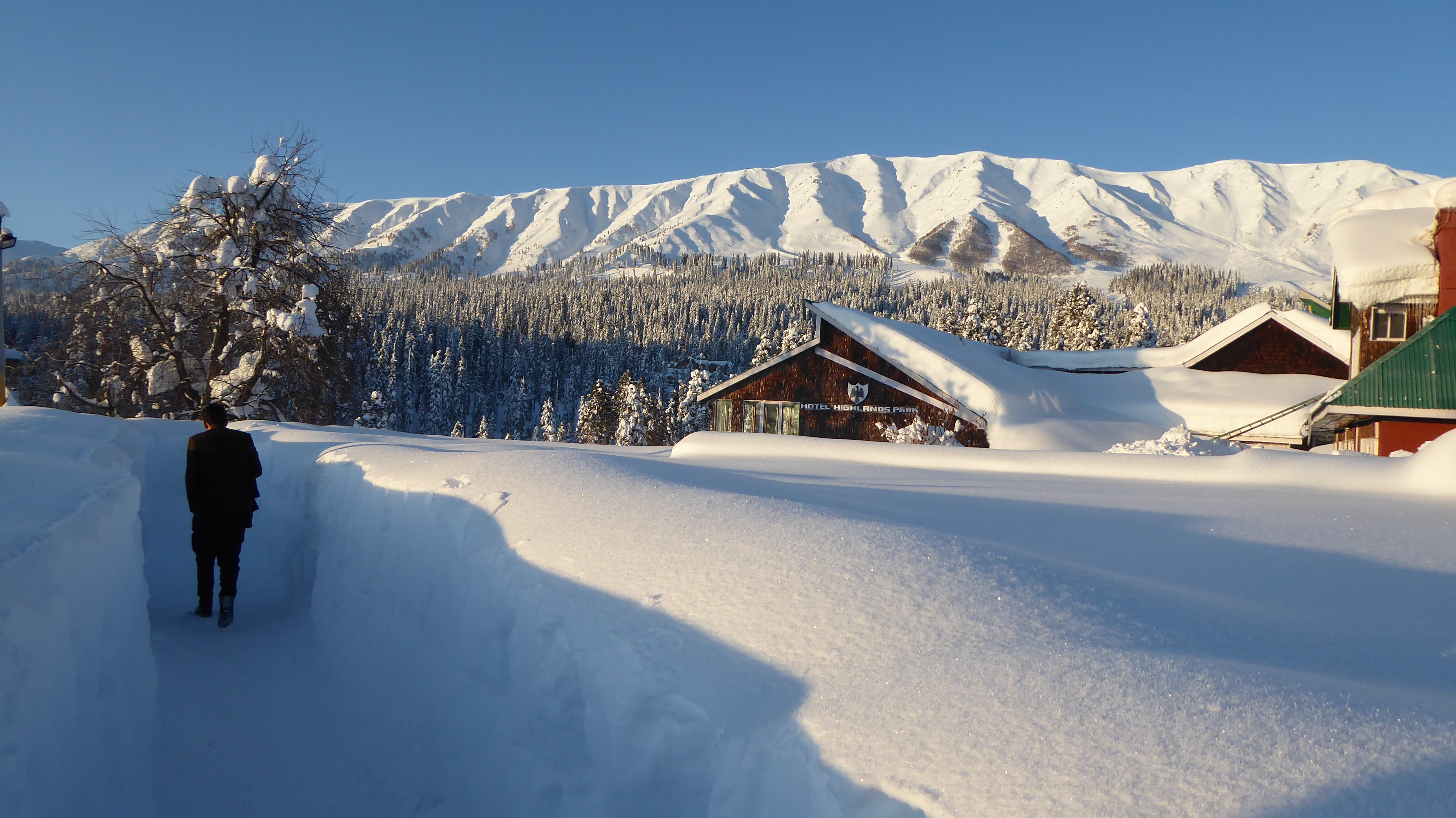 The first three days felt as if they were stolen from the gods. Excellent snow, and long and steady slopes where we could all go ski and scream on our merry way. The snow conditions quickly normalised, and slaloming in short or long stretches on generally landslide-prone slopes was as close as we'd ever been to flying. I don't know if there's another form of moving around the Earth where one would have as little contact with the ground as one does during skiing through deep snow. It was wonderful!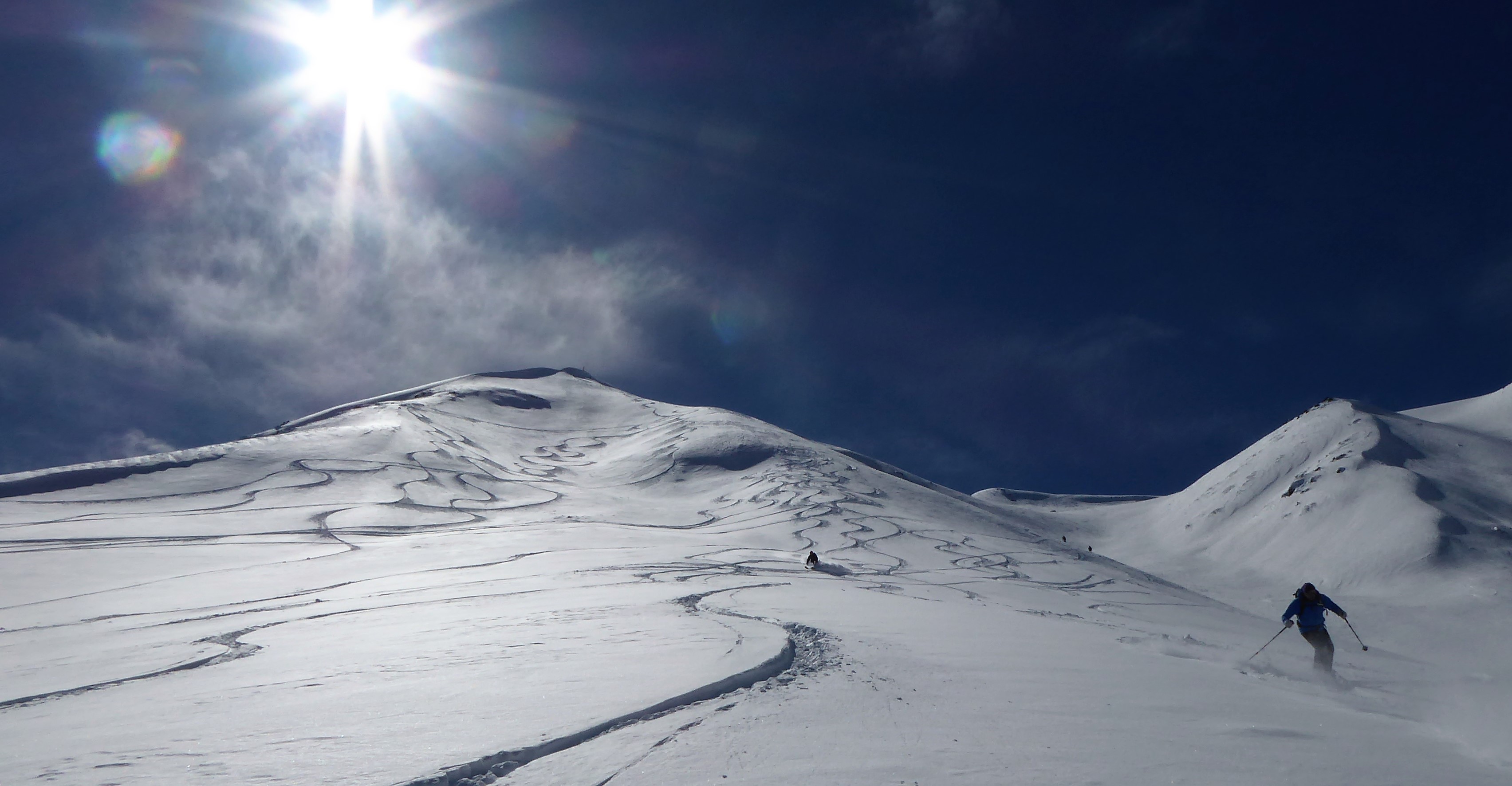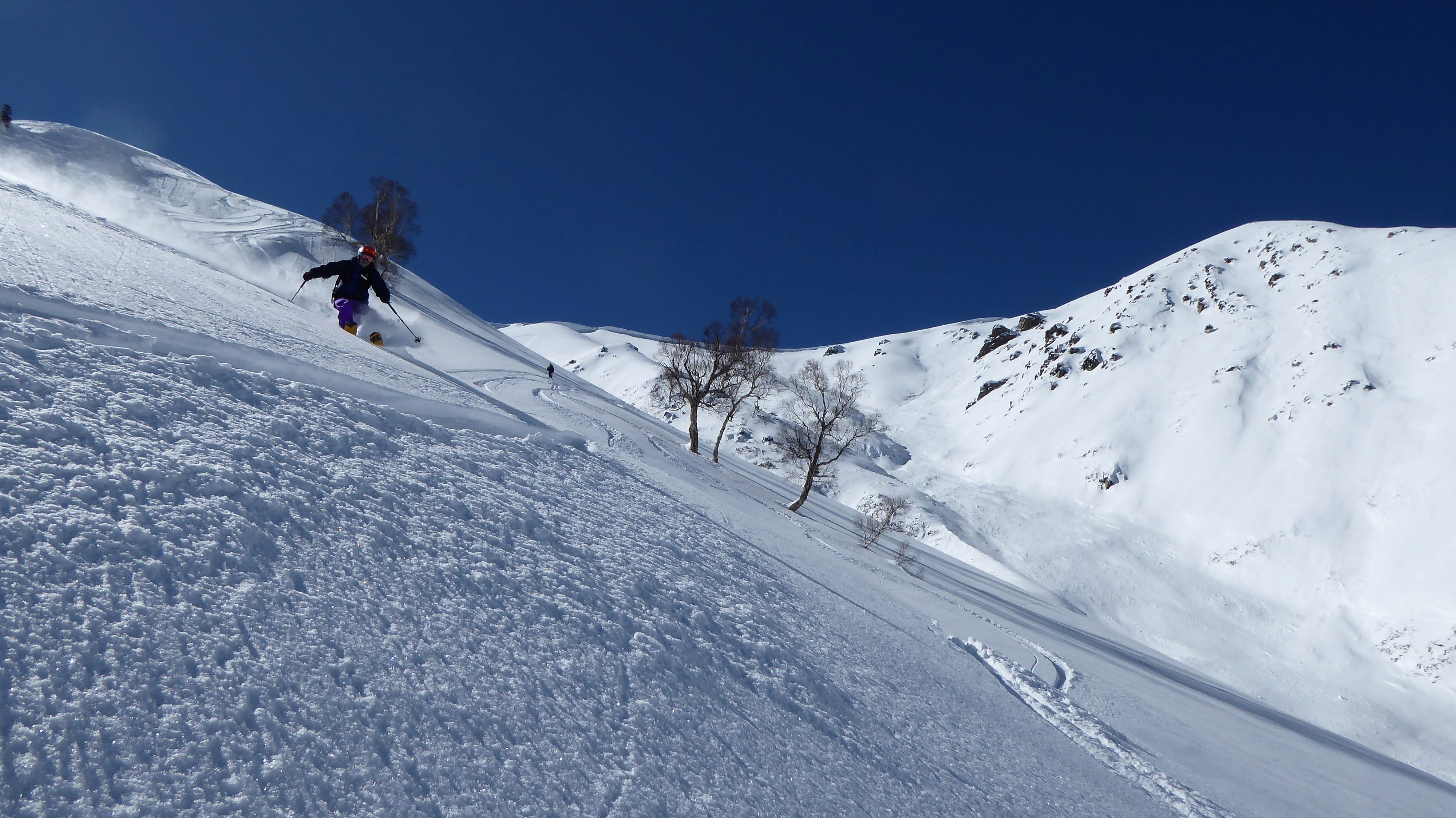 When the weather turned sour, the uppermost cable car was not working. We needed to stay on the lower parts of the mountain; luckily, these also offered us a wonderful forest of tall, old trees to ski through. On the last day, we left our hotel and skied down the slope to the village of Tangmarg where the cab picked us up and took us to Dal Lake through the chaotic, yet familiar horn-honking of the cars passing us by. A night spent on houseboats floating at the surface of this legendary Indian lake, and the ride through the Venice of India with shikaras, the Indian version of the gondolas from Venice (or, why not, the pletna boats from Bled), added their special touch to the end of our trip.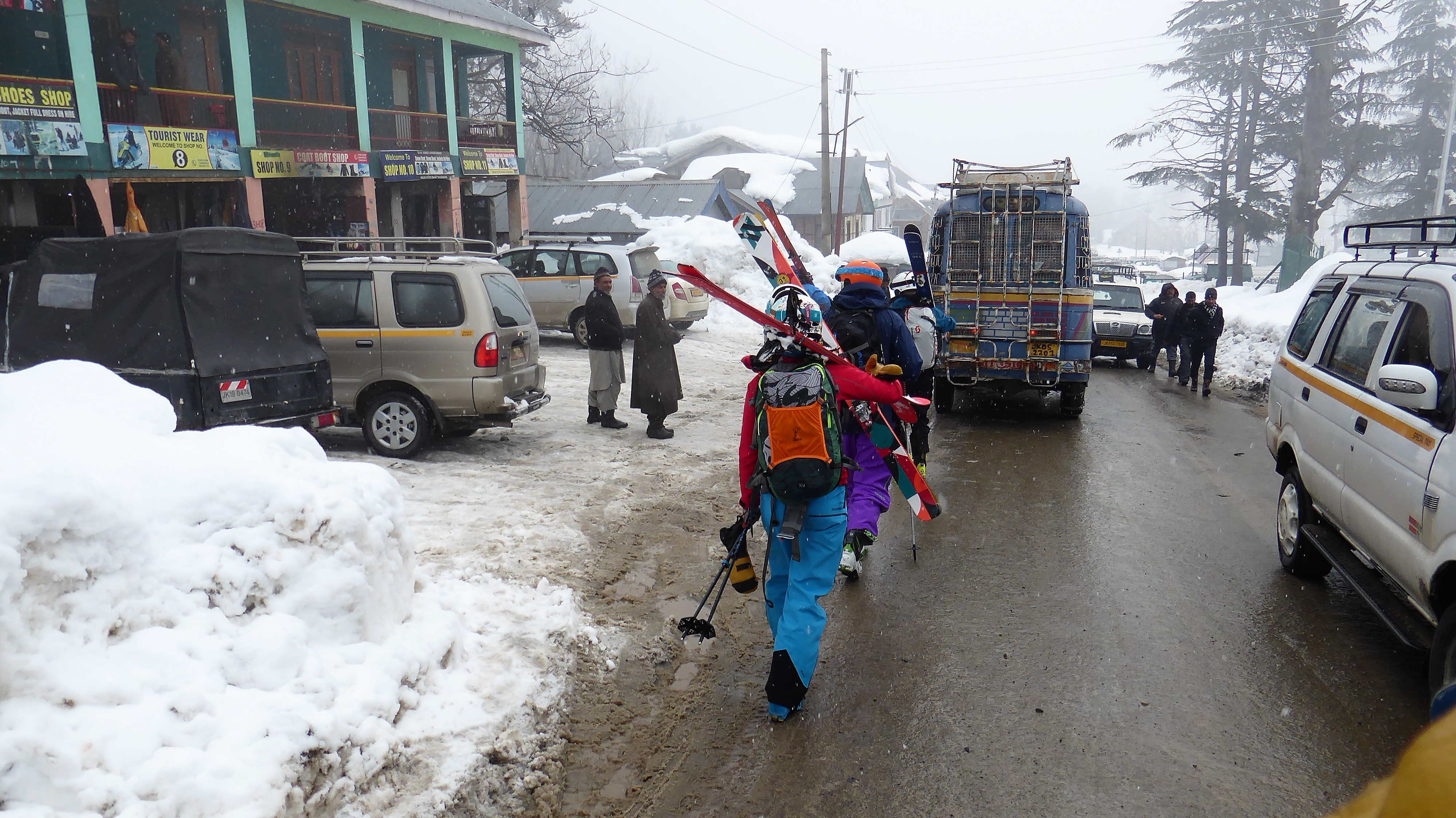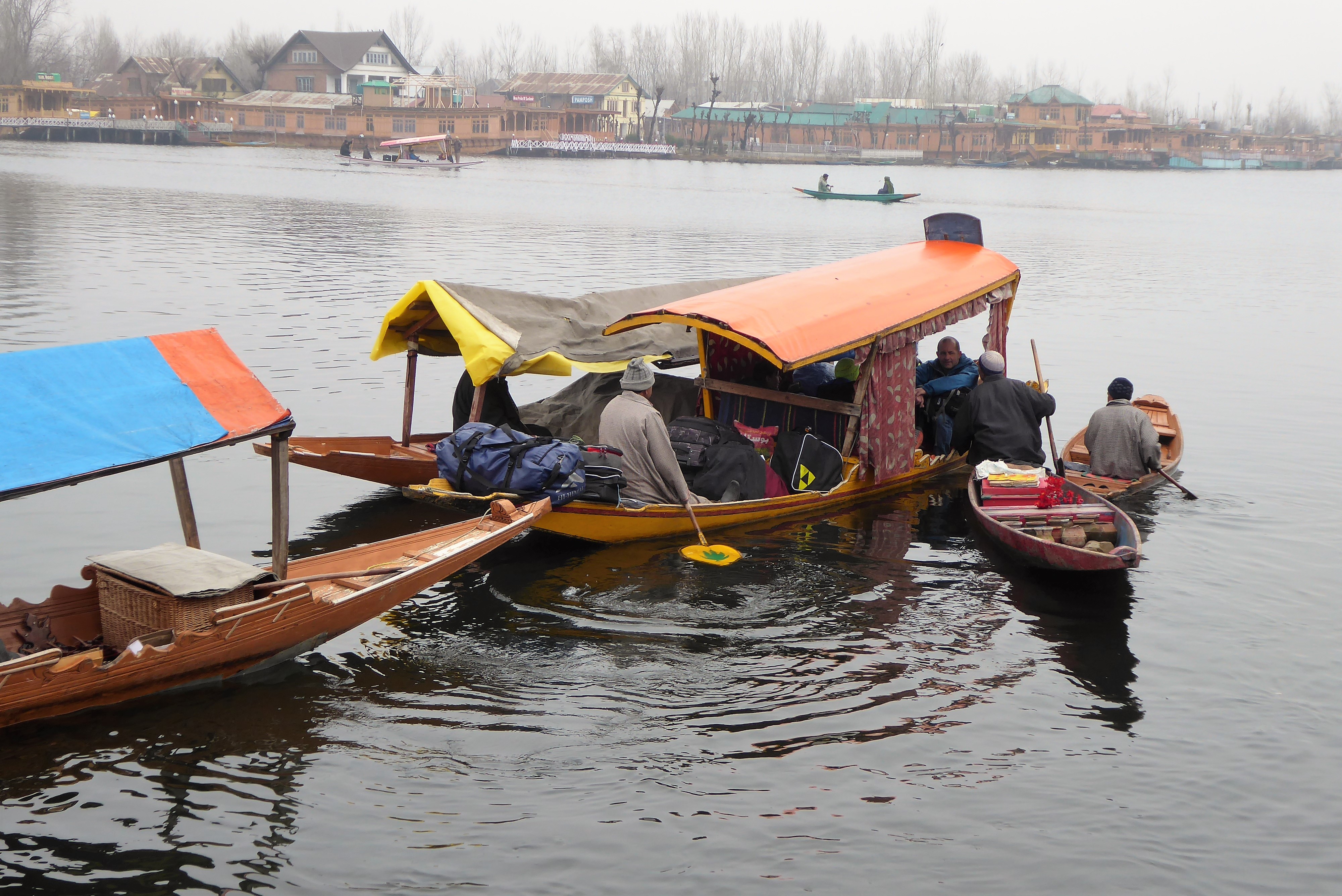 Travelling
As I stepped out of our hotel in New Delhi on our way to Kashmir after a chaotic day and a half of travelling, saw the sky covered in low-lying clouds while listening to the birds scream in the nearby forest, and filled my lungs with the distinctive scent of Asian cities and with humidity, my soul caught up with my body. I realised that too much time has passed since I was last on this side of the Earth. Sometimes, I used to come here every year. Travelling to the other side of the planet governed by different habits and cultures satisfies our appetite for exploration. In our case, we were also able to squeeze in a skiing experience unlike any other we could have found somewhere closer to home. But every traveller is probably met with at least a certain degree of gratitude towards the fact that they live elsewhere, in a more modern world. A land as different as Kashmir really puts things into perspective. It makes it possible for you to see that there are worse problems than a slow internet connection, a couple of minutes spent without electricity, or the fact that your husband has left his socks in the middle of the living room yet again,  As our world is being eaten away by the speed of life and the torrent of vapidity at every turn, our perception of qualities and priorities in life is being destroyed and distorted.  Every now and then, we have to go elsewhere. They say that "it's better to see something once than to hear about it a thousand times" – and they're right.

Tomaž Jakofčič
I was born 1970 in Germany to parents, which were "Gastarbeiter". There I also spent my first 5 years, after that we returned to Ljubljana, where I still live with my family till this day. My parents were never really into mountain climbing, and I really can't explain where I got my strong wish for "conquering the useless parts of the world". Till the end of middle school it wasn't so bad, because I wouldn't live out my obsession to the fullest yet. I was constantly daydreaming and this was also the reason I had worse grades, than I could have had, but I managed. I also briefly visited university, if I let out the fact that I got my diploma with almost gray hair. After a few years of teaching in primary school, I finally managed to gather my courage and cut the cord, which bind me to my regular job and I became a "full time climber" and mountain guide.
You may also be interested in: