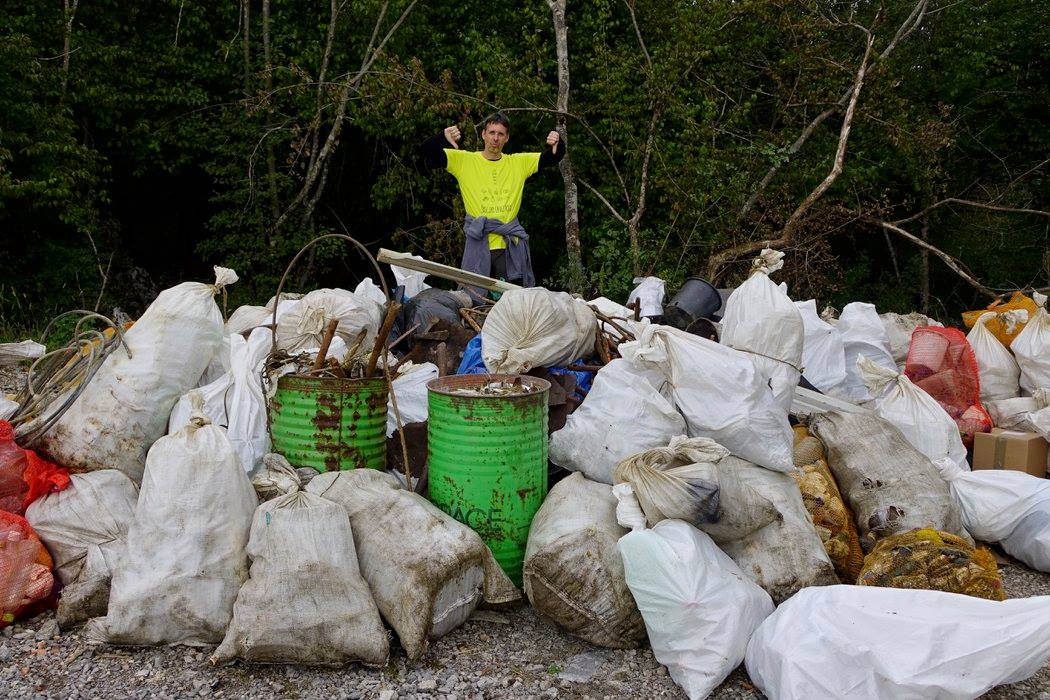 Žiga Humar, 14. 6. 2019
Is trashbonding one of the ways to save the environment?
At the beginning of this year, research carried out in 26 countries showed that climate change is the biggest global threat of modern times. Forget about trendy confrontations between big countries; these are minor threats compared to the environment that is constantly letting us know something is not okay. A mild winter, followed by a cold and rainy May turning into this mini heat wave: I've only lived through a similar shock once, in the middle of winter, as I was travelling to the Southern Hemisphere where summer was waiting for me. It is time to do something, and it is time for each and every one of us to do what we can. Starting with trash.
A couple of years ago, through a set of coincidences, I encountered a "freak" not unlike myself. Bogdan (Bogdy) Kladnik is a Slovenian pioneer of canyoning. If you're well-read, you've surely come across one of the photo books from his rich opus depicting the beauty of Slovenia, its landscape, and traditions. We quickly became close, and he shared his idea with me: he called it "trashbonding". He says that outdoor freaks like us are those who care the most about our environment. So why not continue hanging out like we do, which is basically by walking around, while cleaning a cave, a river, a canyon, or a mountain?
The fact that he was on to something was proven by a big international clean-up initiative in the Škocjan Caves, attended by 190 participants from 9 countries. They removed 200 bags of trash, making sure that the tourist pearl stayed sparkling clean for a while. Participants arriving from countries where the "wild wild West" principle is king when it comes to trash management jokingly said that Bogdy taught them "how to clean rivers that are already clean". But the seed of "trashbonding" has been spread into the world.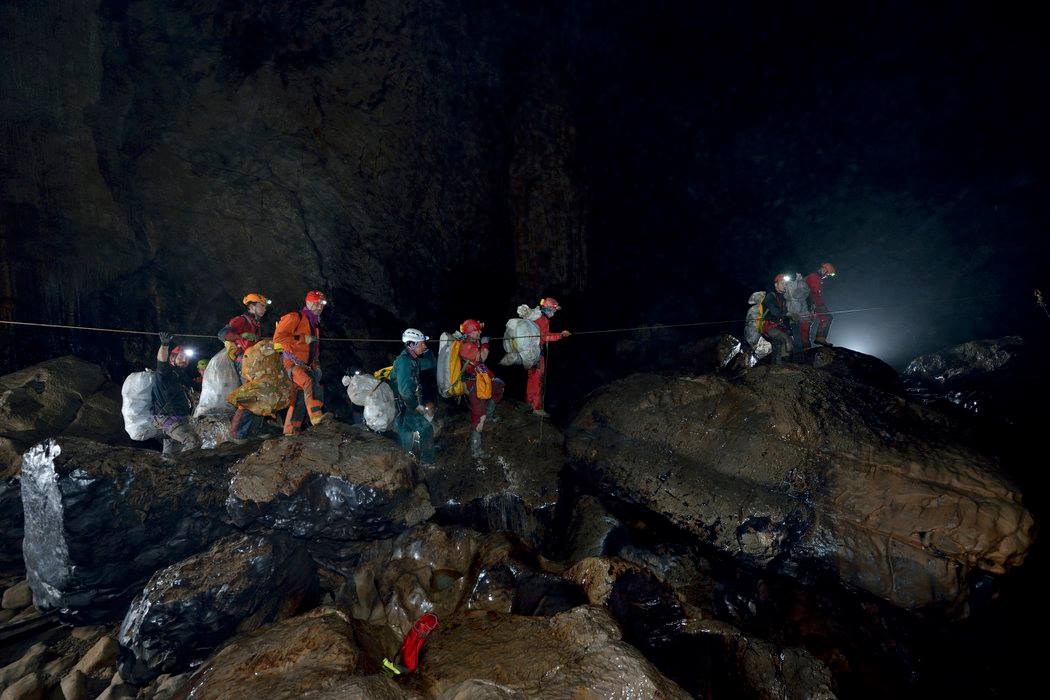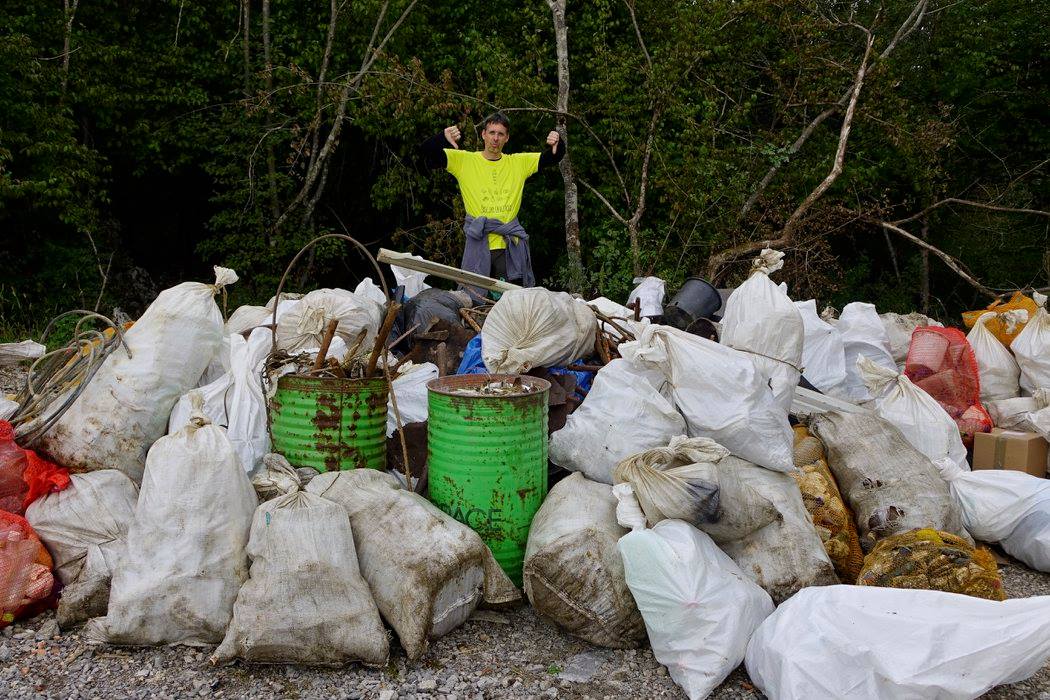 Unfortunately, I didn't attend the clean-up initiative in the Škocjan Caves. But Bogdy quickly organised a do-over. We made a deal to clean the Brusnik Gorge in the vicinity of Kobarid. Many years ago, the wind supposedly blew polyvinyl tarpaulins from the village of Koseč over to the gorge where they'd been waiting ever since to decompose – which was obviously never going to happen. In the early morning hours, seven canyoners gathered at the edge of the gorge. We drove to the village above the gorge where Simon Rutar was waiting for us with open arms (and a little schnapps). He is an enthusiastic collector of scrap metal left under the mountain of Krn after the First World War. Simon lamented that there isn't much real metal left anymore; the only thing he can find under rocks are old tin cans and those inconvenient Pingo juice cartons. That's how we were raised: to hide things under rocks, because "at least, that way, we're not littering". All the more reason to start cleaning our nature!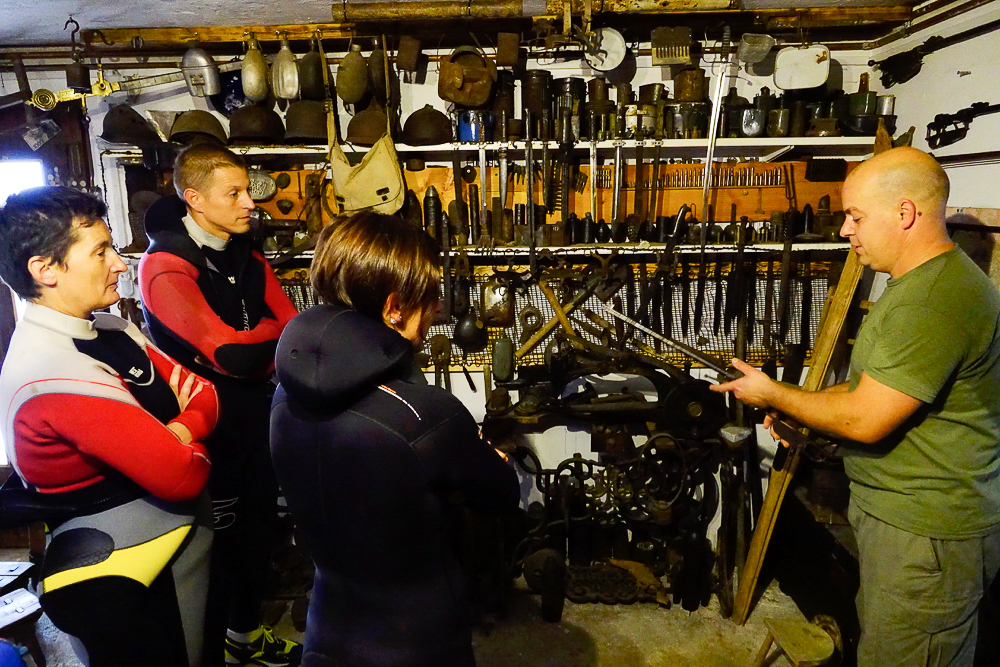 Encouraged by a shot of schnapps, we headed into the gorge. In a couple of hours, we picked up 6 really big bags of trash, lowering them over waterfalls using ropeways. It's hard to remember just how many ropeways were needed to do that; all I know is that it was a very long, gruelling day. Of course, we miscalculated the amount of time we'd need. Without picking up trash, we can get through the gorge in 2–3 hours, but garbage collecting significantly extended this time period. At dusk, we whiningly reached our vehicles but felt good, nevertheless. It's hard to feel bad after doing something for the environment while hanging out with like-minded people and making friends.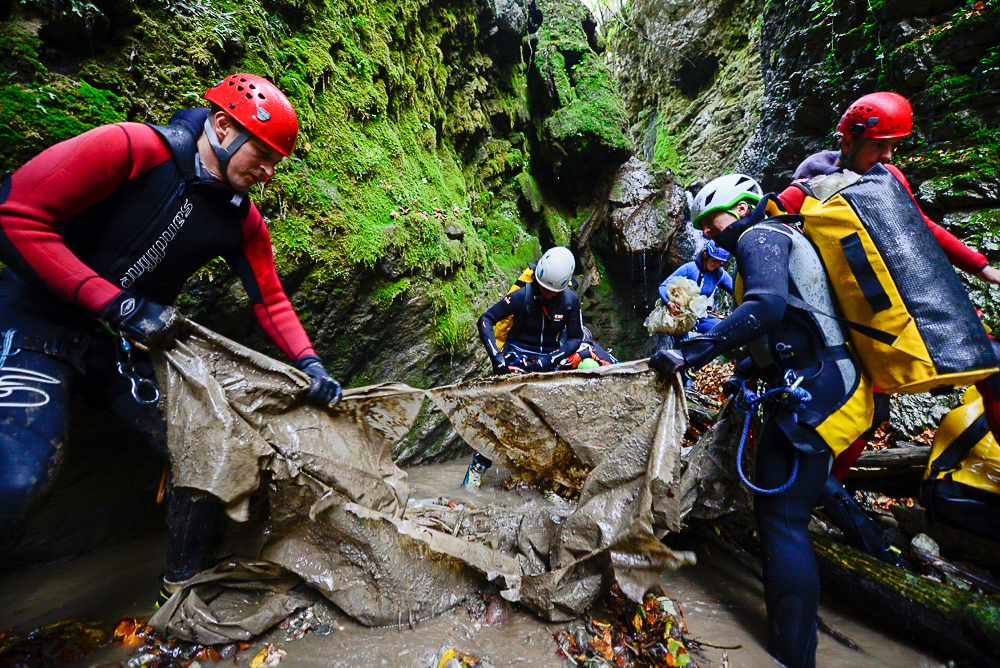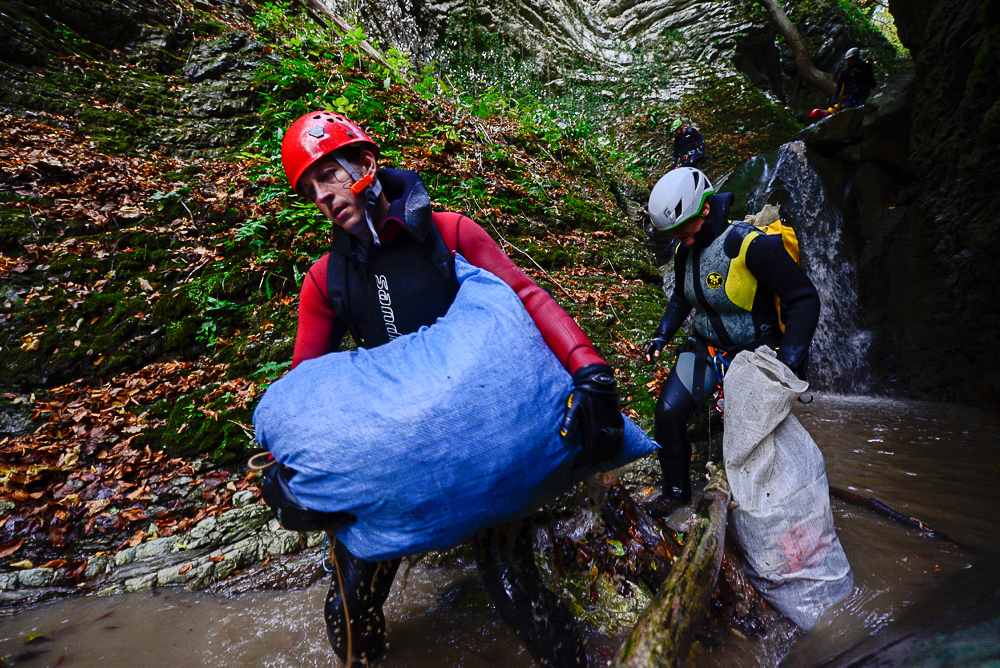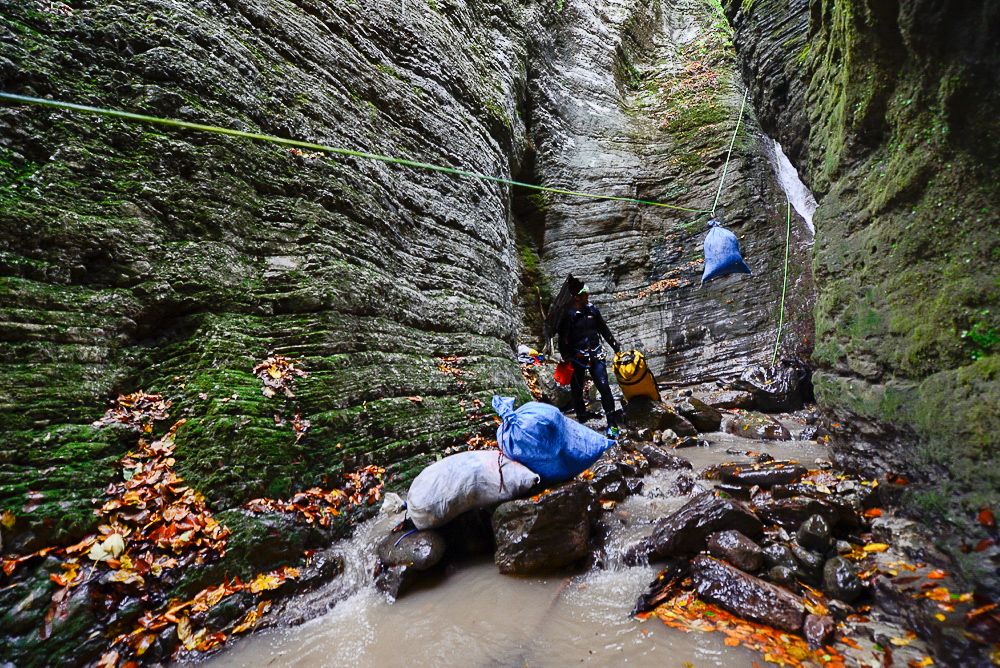 Trashbonding initiatives landed on fertile ground. Practically, not a month goes by without at least one initiative similar to the one in the Škocjan Caves. And not only in Europe; a very strong trashbonding movement has also started picking up in China. And it just may happen that China becomes a global power when it comes to clean environment.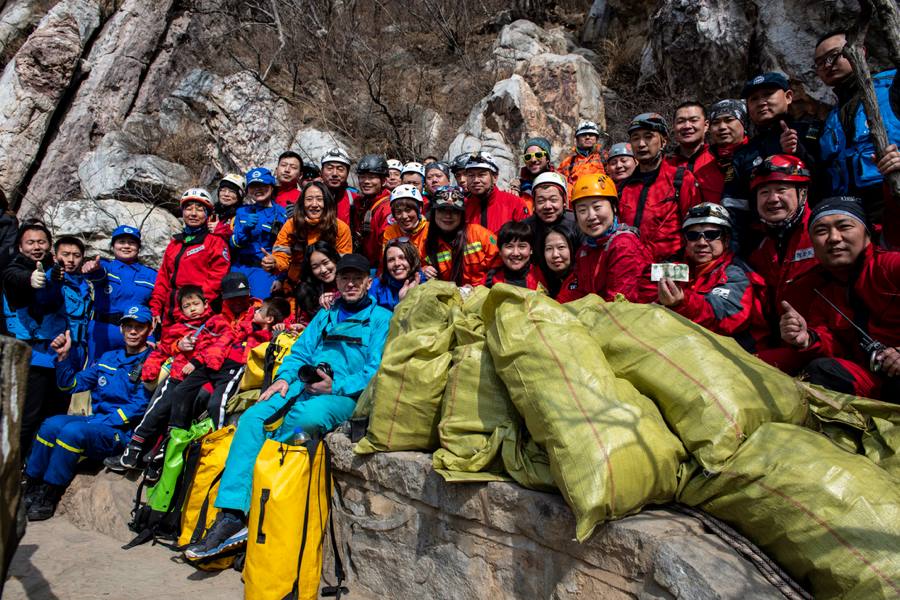 So, why don't you regroup, invite some friends, and have them bring over theirs as well? Go outside, into nature, and clean what's bothering you. Still hesitating? Let one of the following reasons convince you:
- Performing recreational activities in nature.

- Lots of laughter and good mood.

- Seeing old friends and meeting new ones.

- Cooperation.

- Coming together of different nations and generations.

- Including young people.

- Walking your dog.

- Fitness, free of charge.

- Picnic in nature.

- Promoting awareness.

- Feeling proud when it's all over.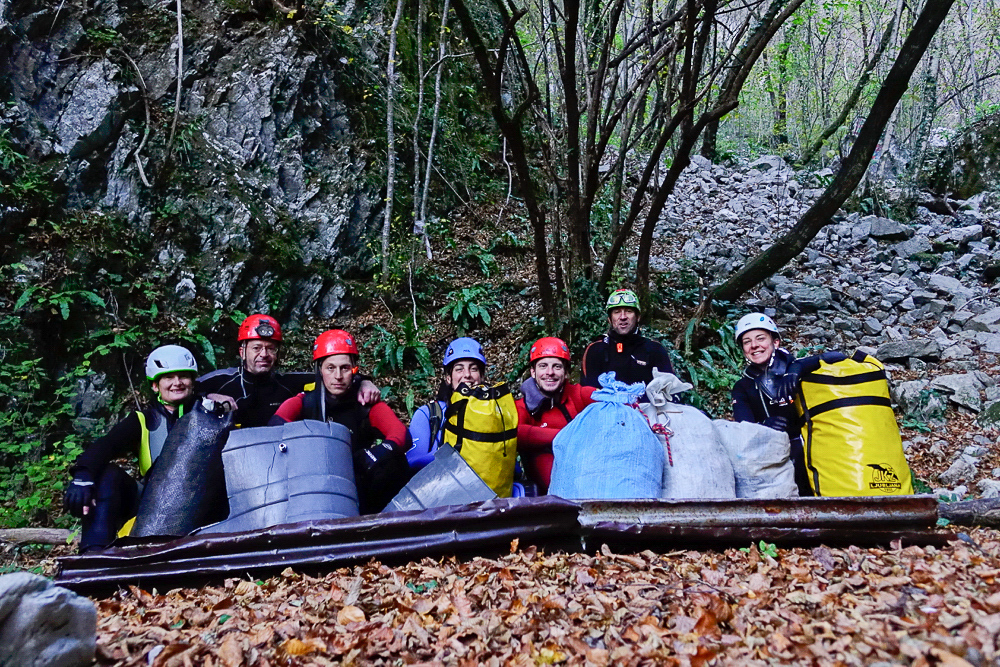 Žiga Humar
You may also be interested in: